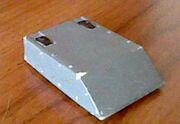 Released as part of the
MiniBots
set, Shish-ka-bot was one of fifty MiniBots created, in its Season 2.0 guise as are all the rest. It is one of the best representations of all the MiniBots with its length and width. However, due to only one mold being cast for the bottom of most MiniBots, the model has four wheels underneath.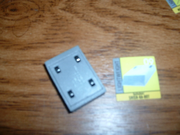 Ad blocker interference detected!
Wikia is a free-to-use site that makes money from advertising. We have a modified experience for viewers using ad blockers

Wikia is not accessible if you've made further modifications. Remove the custom ad blocker rule(s) and the page will load as expected.