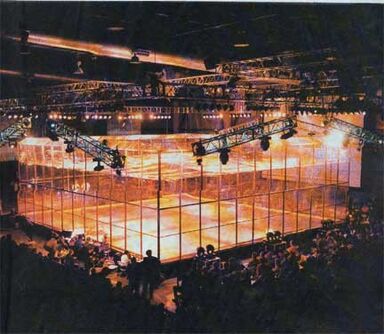 Las Vegas 2000 was an event that took place from November 17-19 at the All American Sportpark in Las Vegas, Nevada for the 2nd season of BattleBots on Comedy Central. This season saw upgrades to the BattleBox hazards, namely the killsaws and pulverizors and featured a new hazard called the Vortex or Spinner with the intent of changing the direction of any robot that went over it.
Ad blocker interference detected!
Wikia is a free-to-use site that makes money from advertising. We have a modified experience for viewers using ad blockers

Wikia is not accessible if you've made further modifications. Remove the custom ad blocker rule(s) and the page will load as expected.