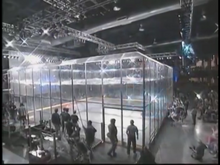 The Las Vegas 1999 BattleBots competition was the second tournament sanctioned by BattleBots. It was broadcast on Pay Per View and featured two weight classes: the popular Heavyweight class and the brand-new Super Heavyweight class which was debuting at this tournament. This was the first tournament that was run in a single-elimination bracket.
Results
Other Awards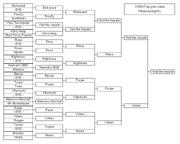 Ad blocker interference detected!
Wikia is a free-to-use site that makes money from advertising. We have a modified experience for viewers using ad blockers

Wikia is not accessible if you've made further modifications. Remove the custom ad blocker rule(s) and the page will load as expected.