Jason Dante Bardis was a long-time robotic combat competitor, notably for winning Battlebots Season 3.0 and 5.0 lightweight championships with
Dr. Inferno Jr.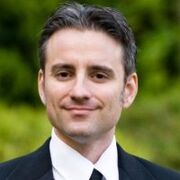 and providing entertainment with
Towering Inferno
. He was also a brief competitor on Robotica with Mini Inferno, which had much less success.He has returned to robotic combat on the ABC Reboot of BattleBots with
The Disk O' Inferno
, which hasn't had much success either.
Ad blocker interference detected!
Wikia is a free-to-use site that makes money from advertising. We have a modified experience for viewers using ad blockers

Wikia is not accessible if you've made further modifications. Remove the custom ad blocker rule(s) and the page will load as expected.