Not to be confused with the German Robot Wars robot.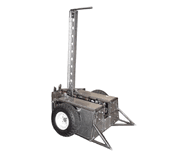 Golem was a heavyweight robot which competed in the final season of BattleBots. It was a two-wheeled robot armed with a CO2-powered overhead axe. It was built by some students in Villanova. However,It didn't perform well in competition, losing its first and only battle to Spitfire. The old parts of Golem would later become part of a fiipper robot named Stinky.
The builders James Iocca and Jay Zola has been competing since, and built many robots such as a 30lb named Iron Golem, A spinner named Villian. He applied for Season 2 of ABC's BattleBots with an omni-drive drumbot named Scuttle, but it was rejected.
Robot history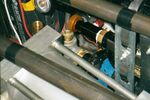 Season 5.0
Golem's only opponent was Spitfire. This battle was close until the final thirty seconds of the battle, when Spitfire managed to flip Golem onto its back, and Golem had ran out of CO2 and was not able to self right and was counted out in the last few seconds.

Wins/Losses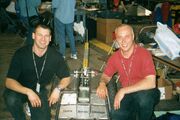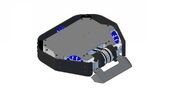 Ad blocker interference detected!
Wikia is a free-to-use site that makes money from advertising. We have a modified experience for viewers using ad blockers

Wikia is not accessible if you've made further modifications. Remove the custom ad blocker rule(s) and the page will load as expected.