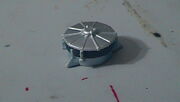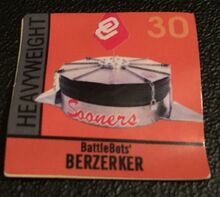 As part of the MiniBots line, Berzerker 2000 was created as one of the fifty rubber toys but is one of the more obscure robots from the competition to be included. It is realistic, despite not having the University of Oklahoma decals on the wedges.
Ad blocker interference detected!
Wikia is a free-to-use site that makes money from advertising. We have a modified experience for viewers using ad blockers

Wikia is not accessible if you've made further modifications. Remove the custom ad blocker rule(s) and the page will load as expected.